WAG Competitive Program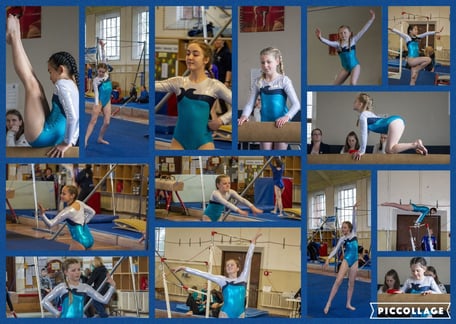 WAG (womans artistic Gymnastics) Competition Program
Children who show ability and good attitude are invited to start competition work - usually in term 3. This is available for children from 7 years or turning 7 within the current year. (This age limit is a club policy, not a National or Provincial regulation.) The children may start training when they are 6, but often do not compete until they are turning 7 in that year. We believe that children need time to explore other sports and activities as gymnastics is a very demanding sport and requires a huge time committment the further up the Steps the gymnasts travel.
Other children are welcome to ask about these classes if they are really interested. We do not want to miss anyone out who would like to try. The number who can be included is dependent on coaches available.
Competitive program starts from Step 1 and goes through to Step 10. We generally refer to gymnasts in step 1-3 as juniors and step 4+ as seniors in our club.
Girls are required to attend training on Saturdays regularly in addition to their week day class. Times may vary.
The training time increases as they move up the Steps and will involve some days during the week from Step 3 upwards.
WAG Competitive Format
WAG
There are four elements that WAG gymnasts compete in:
Vault
During their 25m approach to the vault the gymnasts must develop the necessary power to complete all their aerial skills before landing. Upon take off from the springboard the gymnast explosively propels herself upwards, dynamically pushing off the vault to generate greater height and distance in the second phase of flight. This enables a higher level of acrobatic skill and extension to be performed prior to a stable landing.
Uneven Bar
Swinging movements are predominant on this apparatus. The movements are continuous with movement in both directions, above and below the bars. Release and regrasp elements are essential for maximum scoring. A controlled and often spectacular dismount ends the routine.
Beam
This is a high risk apparatus. The gymnast performs on a 5m long and 10cm wide platform, performing acrobatic elements, leaps, jumps and turns in a spectacular series of combinations that demonstrate elegance, flexibility, balance and self control. The routine builds up to a dismount high point, often preceded by a dramatic acrobatic tumbling combination.

Floor
The floor exercise is choreographed to music, which enhances the performance in artistry and grace alternating between powerful acrobatic tumbling series of forward and backward elements and dance elements. The whole floor area should be used with the exercise varied in mood, tempo and direction. Individuality, originality, mastery and artistry of presentation are key ingredients for a high score.

In STEPS 1-6 WAG uses a ribbon system to indicate the level of performance. At the first competition in a given STEP the gymnast is awarded a ribbon that reflects their score. When they improve their performance to the next score range they are awarded a ribbon of a new colour.
| | |
| --- | --- |
| Score | Ribbon colour |
| <11.00 | GREEN |
| 11.00 - 12.499 | BLUE |
| 12.50 - 13.999 | RED |
| 14.00 - 15.00 | YELLOW |
The girls are grouped in unders and overs
Gymnasts competing in any junior step will be doing so against other girls of a similar age. Within their competition they will be competing against other gymnasts in their step for individual placings on each apparatus, individual all around placings (highest total score from all their apparatus combined) and team placings (as a team of 3 or 4 girls grouped together) if there are enough gymnasts to form a team
Resticted hours is a new grouping for step 4- 6 that some clubs are using that allows girls that train for lesser hours to compete against others training similar hours. Our girls typically fall into this group as we don't train for as many hours as other clubs. We prefer the girls to have time outside of gymnastic training to explore outher sports or cultural activities.
| | | |
| --- | --- | --- |
| STEP | Unders | Overs |
| 1 | up to 8 | 8+ |
| 2 | Up to 9 | 9+ |
| 3 | up to 10 | 10+ |
| 4 | up to 11 | 11+ |
| 5 | up to 12 | 12+ |
| 6 | up to 13 | 13+ |
| 7 | up to 14 | 14+ |
| 8 | up to 14 | 14+ |
| 9 & 10 | no age devision | |
Moving between STEPS

There should not be an expectation by anyone that a gymnast should progress one step each year. The gymnast must MASTER the skills at one step before progressing to the next step, if a gymnast hasn't mastered the current step they will not cope with the next. There is a set score that the gymnast must achieve at least twice to be eligible to move to the next step, however while achieving the qualifying score is an indication that the gymnast is competent at the current step it does not necessarily mean that the gymnast is capable of the skills required for the next step. It is sometimes better to qualify several times as they might have a weak event that is being pulled through by a very strong one.
Competitions
Our gymnasts compete in many competitions through out the year.
Steps 1-3 compete mostly locally. the only out of town competition that they attend is one that is held in Balclutha.
Step 4 compete locally and usually travel for two competitions in Invercargill and the South Islands Artistic Championships in Timaru
Step 5+ compete locally and also in Invercargill, Timaru and Christchurch. Step 5 and up are eligible to trial for the Nationals team. To make this team they need to be a top 4 gymnast in Otago and obtain at least two qualification scores, one outside of Otago to meet the requirements.
Below are a few of the competitions girls will compete in.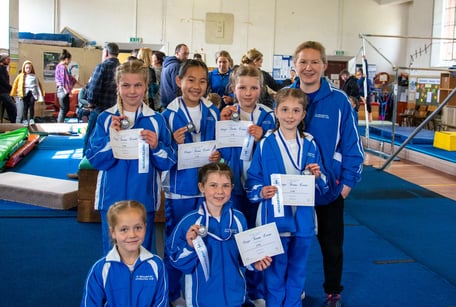 St Bernadette's Competition
Every year we host our own junior STEPS 1- 3 competition in our gym.
This is a major fundraiser for our club and it is expected for ALL competition parents and gymnasts to be involved in helping on the day. Senior gymnasts are expected to be available to help throughout the entire day.
There are many jobs that need to be filled, from recording scores, helping on the canteen, providing food for the judges, setting up the gym beforehand, dismantling at end of the day. A roster will be sent out beforehand.
Our canteen on the day is a major fundraiser, we ask beforehand for donations of food that can be sold on the canteen, this enables us to make full profit on sales.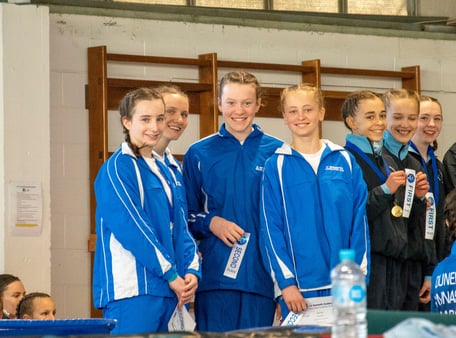 Otago Championships
Gymnastics Otago has a championship competition once each year. This competition is run by DGA and held at their gymnasium but as this is an Otago competition we are still required to provide helpers for jobs such as recording, office, door and music.
There are trophies for the top Otago gymnast in eachstep
Gymnasts from step 4 up usually compete.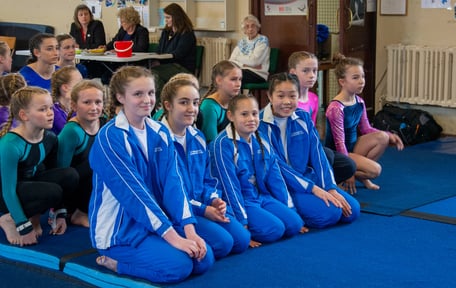 Otago Teams and last qualifying competition
Every year our club hosts the otago teams and last qualifying. This is held at the DGA gym in Otaki Street. Again, many helpers will be required to run this event.
A team of four girls from STEP 1 - 3 is selected to compete against other teams from Otago Clubs.
This competiion is a different format to other competitions as there are no individual medals or certificates given at this competition, the girls compete as a team and there are medals for 1st, 2nd and 3rd Team and a trophy given to the winning team.
An individual trophy given to the highest scoring gymnast at each STEP.
Alongside this teams competition there is a last qualifying competition for STEP 4+ this is an opportunity for those girls to obtain a qualification score to move to the next STEP.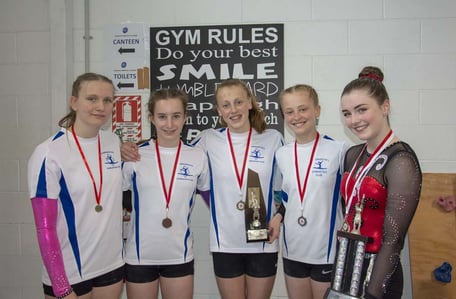 Voluntaries and Tumbling
There is a voluntaries and tumbling Competition at the end of the competition season, This is generally a fun competition and a good way to finish of the competition season,
Tumbling consists of series of movements joined together to make a sequence. Gymnasts may choose which moves they put together so that they can do the things that they do best.
Voluntaries consists of the gymnasts putting together their own routines for floor, bar, vault and beam according to the requirement for their age group. There is a A section for the more capable gymnasts and a B section which generally has easier requirements.
Both boys and girls compete in this.